In The Red Zone: New England Patriots at Baltimore Ravens Preview - Week 16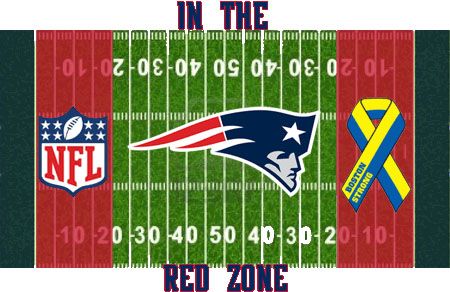 This Week
The New England Patriots visit the defending Super Bowl Champion Baltimore Ravens at M&T Bank Stadium on Sunday at 4:25 p.m.
The Patriots
-
The Ravens
Overall Record
10-4
Overall Record
8-6
Road Record
3-4
Home Record
6-1
AFC North
2-1
AFC East
2-1
AFC
7-3
AFC
6-4
Ron Winter is the referee for the game
The Line/Prediction
As of Thursday the line on the game from Sports Betting via Yahoo Sports has the Patriots PLUS 2.5. The over under is 44.5.
My Prediction is Patriots 24, Ravens, 21. Take the Patriots and take the over. I am 4-10 against the spread and 7 of 14 on calling the over/under in 2013.
Tickets
The Ravens are reporting the game as a sell out.
Tickets to the game, if available, can be purchased through Ticketmaster. You can check the availability here.
Getting to the Game
If you're lucky enough to be going to the game in Baltimore make sure you check out the links.
Here is the up to date weather forecast from the Weather Channel for Baltimore MD.
Click for all the game day information including stadium directions, parking information and map and an M&T Bank Stadium seating chart.
Tailgating
Here's a bunch of different tailgating recipes from Tailgating.com. There's something there for everyone and every type of meal or snack. I've tried some of the recipes and they're very good.
And with tailgating many people enjoy some adult beverages. With that in mind check out Drink Nation for how to make all sorts of great drinks. You can look things up by name, ingredient(s) or theme.
Whether it's at the game, a bar or a friend's house moderation is always the key to a great time. Please don't drink and drive and designate a sober driver. Remember drive sober or get pulled over.
BROADCAST INFORMATION
Television
CBS in televising the game regionally and Jim Nantz will do play by play while Phil Simms will provide the game analysis. You can look here for your local affiliate.
See if you're getting the game courtesy of J.P. Kirby at the506.com.
The DirecTV designation is Channel 717.
Here are all the rules on NFL TV broadcasts including explaining the blackout rules; flex scheduling and commercial breaks.
Radio
The Patriots Radio Network broadcasts the game from flagship station WBZ-FM, 98.5 the Sports Hub in Boston. Bob Socci handles the play-by-play and former Patriots QB Scott Zolak will do game analysis. It all starts with Gary Tanguay and Andy Gresh with the pregame show at 1 p.m. on the network. The post game starts after the final gun and continues for three hours along the network.
The Patriots Radio Network call is available on Sirius Channel 92 and SiriusXM Internet Channel 818.
The Ravens Radio Network has Gerry Sandusky calling the game while Stan White and Qadry Ismail provide the game analysis via their flagship station of 98 Rock, WIYY-FM and WBAL-AM 1090.
Their call is available on Sirius Channel 86; XM Channel 86 and SiriusXM Internet Channel 802.
Sports USA Radio will carry the game to a national radio audience with Larry Kahn calling the play-by-play, Ross Tucker doing analysis and Troy West covers the sidelines.
Patriots All Access
Patriots All-Access features behind the scenes looks, interviews and breakdowns with head coach Bill Belichick and in depth features on the team. It's hosted by Steve Burton of WBZ-TV (Boston) and airs weekly in most New England television markets.
Boston MA on TV 38 Friday at 7 p.m. and Sunday at 9 a.m.

Providence RI on WNAC Friday at 7 p.m. and Sunday at 9 a.m.

Manchester NH on WMUR Saturday at midnight

Portland ME on WMTW Saturday at 5 a.m.

Hartford CT on WCTX Saturday at 5 p.m.

Springfield MA on WFXQ Saturday at 7 p.m.

Bangor ME on WVII Sunday at 11 a.m.
You can also watch it anytime on the teams website in the media section.
Last Week
The Patriots lost to the Dolphins on the road, 24-20. The Ravens beat the Lions on the road 18-16.
History
This is the 11th meeting between the Patriots and the Ravens since Baltimore became a franchise in 1996 when the Cleveland Browns relocated. The team was unable to keep the Browns past records, nicknames and colors and was considered an expansion franchise.

The Patriots lead the overall series 7-3 including playoffs.

The teams have faced each other in the post season three times Baltimore holds a 2-1 edge.

These teams have met in the AFC Championship Game the last two seasons, each winning once.

The Ravens have won the last two meetings.
Patriots Team Notes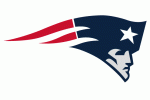 Here is the Patriots roster, depth chart and injury report for the game.
2013 Patriots Schedule/Results
The Patriots overall franchise record is 436-373-9. They have won three Super Bowls (XXXVI, XXXVIII, XXXIX) in seven appearances. Overall they are 24-17 in the post season.
They last appeared in the playoffs in 2012 when they beat Houston in the AFC Divisional Round 41-28 and lost to Baltimore 28-13 in the AFC Championship Game.
The Patriots were 12-4 (1-1 in playoffs) in 2012 and are the defending four-time AFC East Champions. They have won the division 10 times and the conference 5 times since 2000.
With a win on Sunday Patriots clinch the AFC East for the fifth year in a row. It would be their 21st playoff season in their 54 year history and 15th since Robert Kraft bought the team.
New England is 2-1 vs. Ravens on the road.
Patriots have played in 7 games decided by 3 points or less and have gone 6-1.
The Patriots are 17-6 all-time against the AFC North in the regular season and 2-2 in the playoffs.
Since 2003, New England is 32-4 following a loss.
Since 2001 the Patriots are a NFL best 47-7 in December.
New England is the only NFL team to finish .500 or better in each of the last 13 seasons.
They have 11 consecutive seasons with at least 10 wins.
They are the first team in the free agency era (1993) to win more than half their games in a 13-season span.
Since 2003 the Patriots have the NFL's best record at 136-38. The Indianapolis Colts are second 15 games behind.
Since 2000 under Bill Belichick the team is 87-23 in the second half.
New England is PLUS 6 in turnover differential tied for 10th in the NFL. They have 14 INT's and have recovered 11 fumbles while they have thrown 10 INT's and lost 9 fumbles.
The Patriots are 6th in points scored averaging 26.4 points per game and are tied for 10th in fewest points allowed with 20.7 points per game.
This is the 20th season of Patriots ownership by the Kraft family. Since Robert Kraft bought the team in 1994 they:
Have the most Super Bowl wins, 3.

Have the most regular season wins, 215.

Have the most wins including playoffs, 235.

Have the most conference titles, 6.

Have the most division titles, 12.

Have the most playoff wins, 20

Have played the most playoff games, 31.

Are tied for the most playoff seasons, 14.

The fewest head coaches within the division, 3.

Have drafted the most Pro Bowl players, 20.
From 1960 to 1993 the New England/Boston Patriots won a total of 225 games.
Patriots Staff Notes
This is the link to head coach Bill Belichick's Wednesday press conference on the Ravens.
Bill Belichick coached teams are 6-3 vs. Baltimore (including playoffs) all with New England.
Overall in his NFL career Belichick is 197-105 in his 19th NFL season as a head coach. He is 161-61 with New England and 36-44 with Cleveland. He is 18-8 in the playoffs, 17-7 as head coach of the Patriots in the post season. When you combine his regular season and post season records he is 215-113.
Belichick's 215 wins are good for 5th all-time.
He has won 5 conference titles; he needs one more to tied Don Shula's record of 6.
He is the first head coach to have had 4 teams that scored at least 500 points in a season.
Belichick is one of five head coaches in NFL history whose father (Steve Belichick) played in the league. The others are former Kansas City head coach Todd Haley (Dick Haley), former San Francisco head coach Mike Nolan (Dick Nolan), former Cincinnati head coach David Shula (Don Shula) and former NY Jets head coach Joe Walton (Frank Walton).
Belichick is one of just four coaches to win three Super Bowls, joining Chuck Noll (4), Joe Gibbs (3) and Bill Walsh (3). Those men are all in the Hall of Fame.
He is the only coach in NFL history to win three championship titles in four seasons.
No coach either as the head coach or an assistant has appeared in more Super Bowls than Belichick who has been to 8 (five as a head coach).
He is the only coach in NFL history to have led his team to 10+ wins in 11 consecutive seasons.
He has been NFL Coach of the Year three times he and Chuck Knox are the only three time winners, while Don Shula won four times.
Only one of three coaches in NFL history with 100 more wins than loses joining Don Shula and George Halas.
Special Teams Coach Scott O'Brien worked for the Baltimore Ravens as the Special Teams Assistant from 1996-98.
Patriots Possible Starters
Offense:
LT: Mankins

LG: Kline

C: Wendell

RG: Connolly

RT: Cannon

TE: Hoomanawanui

WR: Edelman

WR: Amendola

WR: Boyce

QB: Brady

RB: Vereen
Defense:
DE: Ninkovich

DT: Siliga

DT: Chr. Jones

DE: Cha. Jones

LB: Collins

LB: Spikes

LB: Hightower

LCB: Dennard

RCB: Talib

S: Gregory

S: McCourty
Patriots Players Notes
Tom Brady Notes:
This is his 14th NFL season he is 5-3 vs. Baltimore in his career including playoffs. He is 64-30 on the road in his career.
Overall he is 146-43 as a starting QB and is 17-7 in the playoffs for an overall record of 163-50. He is an 8 time Pro Bowl QB; 3 time All-Pro selection; two time NFL MVP and has won 3 Super Bowls while twice being named the games MVP. He is also listed as the 21st Greatest Player in the History of the NFL according to the NFL Network.
With his Week 14 comeback win over Cleveland he now has 41 wins in his career (34 in the regular season and 7 in the playoffs) in which the team was trailing or tied in the fourth quarter. It was the 5th time this season he also turned the trick at Buffalo in Week 1; Week 6 vs. New Orleans; Week 12 vs. Denver and Week 13 at Houston. In 31 of the 41 comeback wins the team was losing in the fourth quarter.
The 5 comeback wins in 2013 tie his career best set in 2003.
357 TD passes in his career ties him for 4th in NFL history with New Orleans QB Drew Brees.
146 career wins are 5th all-time. Dan Marino is 4th with 147.
Is now 5th in NFL history in all-time completions with 4,150. He passed John Elway (4,123) Week 15 in Miami.
He surpassed 4,000 passing yards in 2013 Week 15 at Miami it was his 6th time having 4,000 passing yards in a season.
Has 6 300-yard games in 2013 including 5 of last 6 games and 4 games in a row. He has 59 300-yard games in his career.
He has thrown for 2 or more TD's in 115 games; the team's record is 98-17.
Tied Drew Brees for most 4 TD 0 INT games in his career with 15 after doing it against Pittsburgh Week 9.
Danny Amendola notes:
Has 3 100-yard games as a Patriot at Miami Week 15, vs. Pittsburgh in Week 9 and in Week 1 at Buffalo.
Caught his first TD pass from Tom Brady in week 9 win over Pittsburgh.
Has missed 4 games in 2014 due to injuries (groin, 3 and concussion, 1).
Julian Edelman notes:
Had a 43-yard punt return vs. Pittsburgh Week 9; it was the 10th punt return of 30 yards or more in his career. That ranks third in team history.
He is 11 catches away from becoming third player in franchise history with 100 receptions in a season.
He is 86-receiving yards away from becoming 10th player in franchise history with 1000-yard season.
Has 4 of his 5 career 100-yard games this year, at Miami Week 15, at Houston Week 13, Week 12 vs. Denver and Week 4 at Atlanta.
Set career high with 13 catches and 139-yards at Miami Week 15.
Has two games with 2 TD catches in 2013, Week 1 at Buffalo and Week 12 vs. Denver.
Leads the team with 89 catches for 914 yards. He also has 6 TD catches. He had just 21 catches in 2012.
Has had 7 or more games with 7+ catches in 2013.
Stevan Ridley notes:
Sat out Week 13 at Houston as a healthy scratch.
Had his 4th 2-TD game of his career against Pittsburgh in Week 9.
Leads the team with 645 rushing yards in 12 games and in TD's with 7.
Has 13 runs of 20 or more yards in his career and with one more will have the most on the team since 2000. He is currently tied with Antwain Smith and Corey Dillon for the most in that time span.
Shane Vereen notes:
Set franchise record with receptions (12) and receiving yards (153) by a running back in a single-game Week 14 vs. Cleveland.
Became just fourth NFL running back to post 150 receiving yards in a single-game in the last 10 seasons.
Had first rushing TD of the season Week 14 vs. Cleveland.
Averages 112 yards from scrimmage per game

.
Stephen Gostkowski notes:
Leads NFL in scoring with 133 points.
He is the most accurate kicker by percentage in team history at 85.9% (202 of 235).
Has scored at least 1 point in 105 consecutive games a franchise record.
He is 3rd in team history in points with 998 trailing only Gino Cappelletti (1,130) and Adam Vinatieri (1,158).
Has team record of 12 career field goals of 50+ yards.
Has made 13 field goals of 40 or more yards in 2013, a franchise record.
Has three game winning field goals in 2013; Week 1 at Buffalo, Week 12 vs. Denver and Week 13 at Houston he now has 4 regular season game winners in his career.
The 54-yard field goal against New Orleans set a new career long.
Rob Ninkovich notes:
Forced a fumble in Week 9 vs. Pittsburgh. It was his second this season and is tied for team lead with DB Kyle Arrington and S Devin McCourty.
Has 11 fumble recoveries since 2010 the most in the NFL in that span.
Leads the team with 2 fumble recoveries.
Tied for 2nd on team in sacks with 6 and QB hits with 16.
Had sacks in three consecutive games vs. Miami, vs. Pittsburgh and at Carolina.
Joe Vellano notes:
Rookie made his first NFL start Week 5 at Cincinnati.
Has 43 tackles (27 solo) so far this season.
Has two sacks as a rookie.
Recovered his first fumble in the NFL Week 9 vs. Pittsburgh.
Chris Jones notes:
Rookie had his first NFL sack Week 5 at Cincinnati.
Made first NFL start Week 6 vs. New Orleans and had 3 tackles.
Has three games with multiple sacks in 2013.
Tied for 2nd in NFL in rookie sacks.
Brandon Spikes notes:
Leads the team in tackles made with 122 (72 solo).
He has 6 games with 10 plus tackles in 2013.
Had team high 22 tackles against Cincinnati. It was a career high for Spikes.
He had career high 128 tackles in 2012 including 6 games with 10 or more tackles.
Has back-to-back 100 tackle seasons.
Chandler Jones notes:
Leads the team in sacks with 11.5 and QB hits with 21.
First player since Chris Slade to start career with two 5+ sack seasons.
Blocked his first NFL field goal attempt Week 8 vs. Miami.
Older brother Arthur plays for the Ravens.
Aqib Talib notes:
Leads the team with 4 INT's and 13 passes defensed.
Helped hold New Orleans TE Jimmy Graham to zero catches in Week 6 win.
Had career high 4 passes defensed Week 4 at Atlanta including one in end zone to seal the win.
Sealver Siliga notes:
Had his first NFL sack at Miami in Week 15.
Kyle Arrington notes:
Had his first NFL sack at Miami in Week 15.
Recovered the onside kick Week 14 vs. Cleveland.
2nd on team in passes defensed with 10.
Forced two fumbles Week 1 at Buffalo.
Michael Hoomanawanui notes:
Had first TD as a Patriot Week 15 at Miami. It was his 4th TD catch of his career and first since 2010 with St. Louis.
Had career high 5 catches for 57-yards vs. New Orleans Week 6.
There are only two players on the team who played on at least one of the Super Bowl championship teams, Brady (3) and Wilfork (on IR) (1).
Roster moves this week:
Patriots team captains for 2013:
Former Ravens on the Patriots:
Players with New England roots:
Players with Maryland roots:
CB Kyle Arrington - Accokeek
Players from New England based colleges and universities:
Players from Maryland based colleges and universities:
DT Joe Vellano – University of Maryland
The Patriots have 6 retired numbers:
20 – Gino Cappelletti

40 – Mike Haynes

73 – John Hannah

78 – Bruce Armstrong

79 – Jim Lee Hunt

89 – Bob Dee
Ravens Team Notes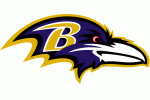 Here is the Ravens roster, depth chart and injury report for the game.
Baltimore's all-time record is 158-127-1 they are 14-7 in the post season with their last post season appearance coming in 2012 when they won Super Bowl XLVII. They got there by beating Indianapolis at home in the AFC Wild Card Game; Denver on the road in OT in the AFC Division Game; New England on the road in the AFC Championship Game and then San Francisco in Super Bowl XLVII, 34-31.
The Ravens have won two Super Bowls in two appearances beating the New York Giants (XXXV) and San Francisco (XLVII)
The Ravens along with the Patriots are two of three teams to make the playoffs in six of the last seven seasons. The third team is Indianapolis.
They can clinch a playoff spot on Sunday with a win and losses by Miami and San Diego.
Ravens have won 4 in a row and 5 of the last 6 games to get to 8-6.
Baltimore has played in a league high 9 games decided by 3 points or less and have gone 5-4 in those games.
Including playoffs, 3 of the last 4 games vs. Patriots have been decided by 3 points or less.
Ravens defense has 49 3-and-out drives this season; tops in the NFL.
Since 2002 Baltimore has the 2nd best home record in the NFL they are 75-24 including playoffs.
Since 2002 the Ravens have allowed the fewest points per game at home with 16.1
Since 2002 Baltimore has the second largest home point differential in the NFL with 825.
Overall at M&T Bank Stadium Baltimore is 94-33 since 1998.
All time Baltimore is 18-17 vs. the AFC East but 13-4 against the division at home.
Since the 2002 realignment, the Ravens are 10-1 at home against the AFC East. The lone loss is to the Patriots.
The Ravens are tied for 25th in the NFL in points per game with 21.1. While they allow 19.8 points per game good for 7th in the NFL.
Baltimore is MINUS 2 in turnover differential tied for 17th best in the NFL. The offense has given up 17 INT and 5 fumble, while the defense has 12 INT and 8 fumble recoveries.
Ravens Staff Notes
Read what Baltimore Ravens head coach John Harbaugh had to say to the New England media about the match up.
Harbaugh is in his 6th season with the team, he is 62-32 since taking over and is 9-4 in the playoffs for an overall record of 71-36.
He is 3-3 vs. New England in his career including playoffs.
Harbaugh's brother Jim is in his 3rd season as the head coach of the San Francisco 49ers.
The brothers each ended up one win away from facing each other in the Super Bowl last year in 2011 and faced each other in Super Bowl XLVII.
He has won two AFC North Division titles as the head coach of the Ravens and his teams have made the playoffs all five years he has been in Baltimore.
He is the only NFL head coach to have won a playoff game in each of his first five seasons.
Senior Defensive Assistant Steve Spagnuolo is a native of Grafton MA and attended Springfield College, where he played wide receiver on the football team. He has held assistant coaching positions at UMass, UConn, and the University of Maine.
Assistant Head Coach/Special Teams Coordinator Jerry Rosburg was the secondary coach at Boston College.
Defensive Line Coach Clarence Brooks went to high school in New Bedford, MA. before playing guard at the University of Massachusetts-Amherst. He was also a coach at UMass.
Assistant Offensive Line Coach Craig VerSteeg served as the Quarterbacks/Wide Receivers Coach at Harvard University.
Defensive Coordinator Dean Pees served as the Linebackers coach and Defensive Coordinator for New England from 2006-09.
Baltimore Assistant Offensive Line Coach Todd Washington coached the offensive line for the Hartford Colonials (UFL) in 2010.
Ravens Defensive Quality Control Coach Matt Weiss is a native of Cheshire CT and attended the Hopkins Grammar School in New Haven CT.
Baltimore Assistant General Manager Eric DeCosta is a native of Taunton MA and graduated from Colby College in Waterville ME.
Ravens Possible Starters
Offense:
LT: Monroe

LG: Shipley

C: Gradkowski

RG: Yanda

RT: Oher

TE: Dickson

WR: T. Smith

WR: J. Jones

QB: Flacco

RB: Rice

FB: Leach
Defense:
DT: A. Jones

NT: Ngata

DE: Canty

LB: Suggs

LB: McClain

LB: D. Smith

LB: Dumervil

LCB: Webb

RCB: J. Smith

S: Ihedigbo

S: Elam
Ravens Players Notes
Joe Flacco notes:
He is 62-32 in his career in the regular season and 9-4 in the playoffs for an overall record of 71-36 in 6 seasons.
Flacco was a 1st round draft pick in the 2008 NFL Draft out of the University of Delaware.
He is 3-3 vs. New England in his career including playoffs.
Flacco has the third current longest consecutive starts by a QB with 66.
In his last four games vs. New England he is 98-of-146 (67.1%) for 1,213 yards with 10 TD's, 2 INT's and a 109.8 rating.
First QB in NFL history to make playoffs each of his first five seasons.
Has 19 comeback wins in his career (17 in regular season and 2 in the playoffs).
Will play with sprained MCL and a brace on Sunday.
Terrell Suggs notes:
2011 NFL Defensive Player of the Year;
Suggs is the Ravens all-time franchise sack leader with 82.5.
Second on team in sacks this year with 9.
With 93.5 career sacks he needs 6.5 more sacks to reach 100 for his career.
Has 29 career forced fumbles.
Ray Rice notes:
Since 2008 has the most receptions by a running back (360) and second most receiving yards by a running back (2,976) in the NFL.
Needs 66 yards from scrimmage to become the Ravens' all-time leader. Rice's 9,101 yards (6,125 rushing and 2,976 receiving) rank behind Jamal Lewis' record of 9,166 yards.
Justin Tucker notes:
Plays fantasy football and is the kicker on his fantasy team.
Kicked franchise record 61-yard field goal to win Week 15 at Detroit.
Kicked franchise record 6 field goals in Week 16 at Detroit.
In last four Ravens wins he has accounted for 50 of the teams 88 points.
Tied for second in scoring with Seattle's Stephen Hauschka with 130 points.
Torrey Smith notes:
With 3 more receptions of 25-plus yards, Smith (12 in 2013) will break the single-season team record set by WR Michael Jackson (14) in 1996.
With 170 receiving yards, Smith (1,032) will set a single-season franchise record, surpassing Jackson (1,201) from 1996.
Has started 44 consecutive games 4th best streak among NFL receivers.
Has 59 catches for 1,032 yards this season to produce a 17.5 average
Became the first Raven since Qadry Ismail in 1999 to post back-to-back 100-yard receiving games.
Has franchise record 36 games with 100-yards receiving.
Elvis Dumervil notes:
Needs 2 sacks to reach 75 for his career and 1 more forced fumble to have 20.
Has totaled 293 tackles (209 solo), 73 sacks, 19 FFs, 9 FRs, 1 INT and 14 passes defensed during his career.
Leads team with 9.5 sacks.
Players who attended New England based universities or colleges:
Players with New England roots:
S James Ihedigbo – Amherst MA
Former Patriots with the Ravens:
Baltimore has no permanent captains, they are announced on a weekly basis.
The Ravens have no retired numbers.
Next Week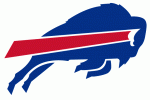 Up next: Buffalo Bills
Location: Gillette Stadium, Foxboro MA
Date/Time: Sunday December 29 1 p.m.
TV Network: CBS